Vote SuperNora in Spoonflower's Nutcracker Design Contest!
0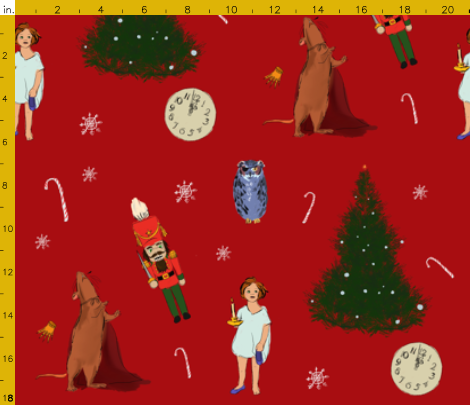 Lately, I've been inspired to try my hand at fabric design. There is a whole new set of challenges, but I'm enjoying playing with pattern and layout, and of course the fun of seeing my drawings in a whole new context. Check out my design gallery over on Spoonflower, and while you're there be sure to vote for my design (pictured above) in Spoonflower's Nutcracker Design Contest!
Voting is easy. When you visit Spoonflower.com, click on the weekly contest link to get started: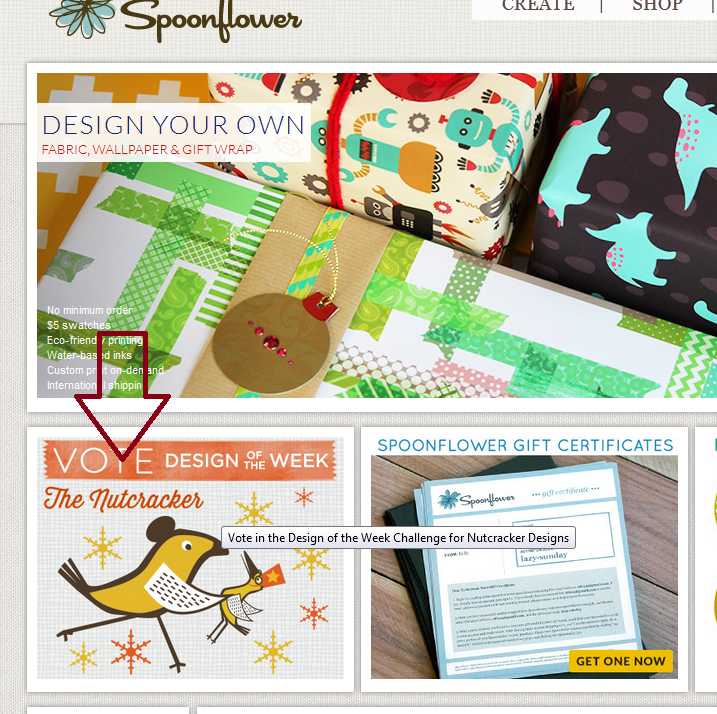 Next, click on the link to this week's contest on the right side of your screen: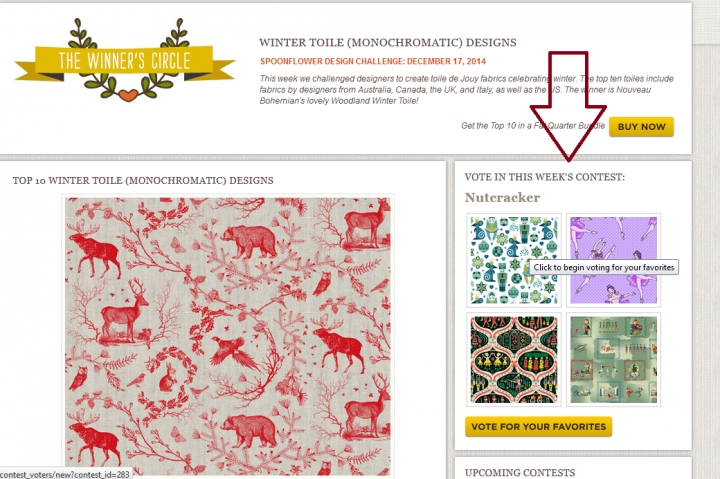 This will bring you to a page showing all the designs currently in the running. All the designs appear in random order. As you scroll through, you can vote for as many as you like by clicking the checkbox in the top left corner of the design. Then click review votes or submit along the top to finish up.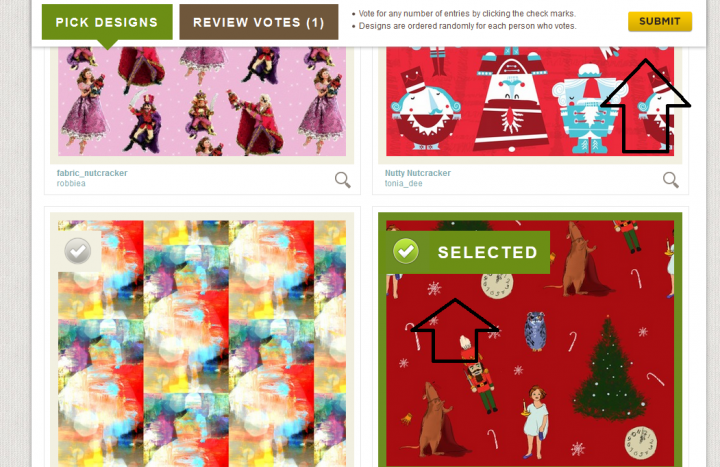 There are some great designs in the running, and I won't blame you a bit if you end up voting for several! Thanks for voting, and I hope enjoy having the Dance of the Sugar Plum Fairies in your head for the rest of the day. I'll be humming along from here..